Hear About our Patients' Acupuncture Experiences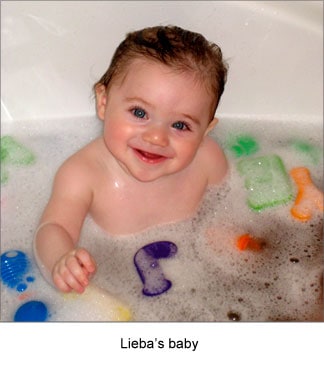 *Results might vary from person to person.
After an unfortunate loss of pregnancy, I sought help. I needed to regulate my menstrual cycle so that I would be able to once again conceive. I gave myself a four month trial period with homeopathic medicine. Through the supervision of Myungjin's treatments, regular acupuncture and prescribed herbs, within two months my menstrual cycle was back on track. By my third cycle I was once again pregnant.
However, with pregnancy comes morning sickness, back and sciatica pain and other normal discomfort, I therefore continued to seek help from Myungjin. With my first child, a day didn't pass without vomiting; and the nausea lasted until twenty four weeks. However, with my second pregnancy not only was my nausea completely manageable, by sixteen weeks it was completely gone.
The acupuncture helped relieve most if not all of my back and sciatica pain. I continued to seek relief from Myungjin until six months pregnant. After only three hours of labor I was blessed with healthy baby girl.
Thank you Myungjin for your help and support. I greatly appreciate all that you have done for me and my family.
—Lieba Chanin, Manhattan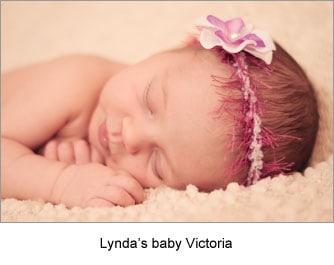 *Results might vary from person to person.
My husband and I tried to get pregnant for 11 months before coming to Myungjin for help. During that time, I had discovered I wasn't ovulating every month. Sometimes it was every other month and my periods were not always regular. My doctor suggested I begin doing injections of clomid to see if that would help but I was concerned about adding this chemical to my body and decided I would give acupuncture a try for six months. I was referred to Myungjin by a friend who is an acupuncturist in the Bronx. Myungjin was able to regulate my period and ovulation, and in just 3 months I was pregnant. Not only did she help with this, but she also taught me about the right foods to eat for my body type. I also continued to see her for several months after becoming pregnant as she helped me manage stress, morning sickness, sinus congestion and back pain. My husband and I are forever grateful for all her help and are blessed to finally have our little angel in our lives.
-Lynda B.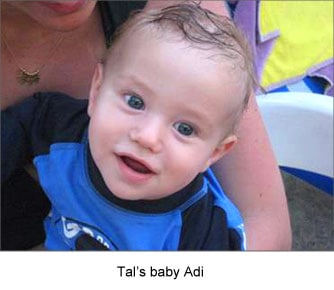 *Results might vary from person to person.
The name Adi in Hebrew is a jewel, and this is the name I gave to my little boy. Adi is so cute and charming that it was worth waiting for him. In fact, I had to wait for him for 6 years until I seek help from Myungjin. I should thank Myungjin of helping me with that. Although I didn't get pregnant because of her, I did get pregnant because of her healing. I had had three children before Adi, and I hadn't had any problems getting pregnant by then. However, when I tried to get pregnant again I suddenly faced problems. First of all I tried to get pregnant for years, but it didn't happen. Then, finally I got pregnant but ended up having two miscarriages, one in seven weeks, and the other in 11 weeks. I was devastated by the fact that it had been so difficult to get pregnant and to keep the pregnancies. After two miscarriages, I could not conceive at all for one year, and finally looked for help in alternative medicine. A friend of mine who had experienced Myungjin's healing strongly recommended seeing Myungjin. Finally I met Myungjin on June 15, 2007. When I met my gut feeling was, I 'm in the right place with the right person, someone who can help me. After my first session my face had changed. My husband said "you look great", and around me many people noticed I was glowing. I got back my energy and my mood really improved. Although as an over-40 year old woman with three boys, and a part-time school student, I was not at all physically ready for another baby, but I really wanted to get pregnant as soon as possible. I would never have thought this would really help me until I met Myungjin face to face. Myungjin has done wonders to me. She had so much patience with me and thoroughly interviewed me to find out my problems. Also my husband decided to seek help too, since he had experienced back pain. My husband had a few sessions with her for acupuncture and two weeks of herbal medicine, and he got remission of his back pain. I had for eight weeks (once a week) an acupuncture session with a two-month dose of herbal medicine. I got pregnant within three months with my baby boy. Adi was born exactly a year after I sought Myungjin's help, on June 14, 2008. My family is so happy and blessed to have him. Thanks to Myungjin's help and support.
—Tal, New Jersey
I had been trying to get pregnant for several years. I was over the age of 40, and treated for
infertility
by various acupuncture experts without success, naturally I was becoming increasingly skeptical of the practice itself.  My husband had been undergoing treatment with Myungjin for severe
lower back pain
as a result of a
childhood injury
, and was amazed at the progress he had made without having to undergo surgery.  At his urging, I agreed to give acupuncture with MJ one last try, as we had decided It was to be our final attempt with
IVF
.  I wholeheartedly believe that the approach 
MJ
 takes in treating the whole body, made the difference. I learned so much about the inner workings of the various organs, and best practices in what foods to eat and which were essentially harmful.  She is so knowledgeable as well as compassionate and thoughtful in her practice. Thankfully, I was able to carry our baby to full term, and deliver naturally without having to undergo a c- section.  We will forever be grateful as we believe being treated by Myungjin made the difference!
-Erika A.
Because I was taking arthritis medication to suppress my immune system I was struck by an extremely severe case of Shingles that attacked my sciatic nerve. I was covered in blisters from my lower back, down my leg and all the way to my foot. The pain was beyond anything I could have ever imagined. None of the medications my doctors prescribed could even take the edge off of it.
Myungjin's acupuncture treatments saved me. When nothing else could ease the pain, her calm, gentle and expert healing brought me back to life. My Shingles was so severe that I might have suffered years of disabling post-herpetic neuralgia if I hadn't been treated at Treasure Moon. Instead, I was able to gradually return to normal mobility and and a pain-free life.
My doctors were encouraging me to continue acupuncture all the way through the ordeal because they know that sometimes nothing else will work. I cannot possibly express my gratitude for the compassionate healing I found here.
-Sister Monica Clare Powell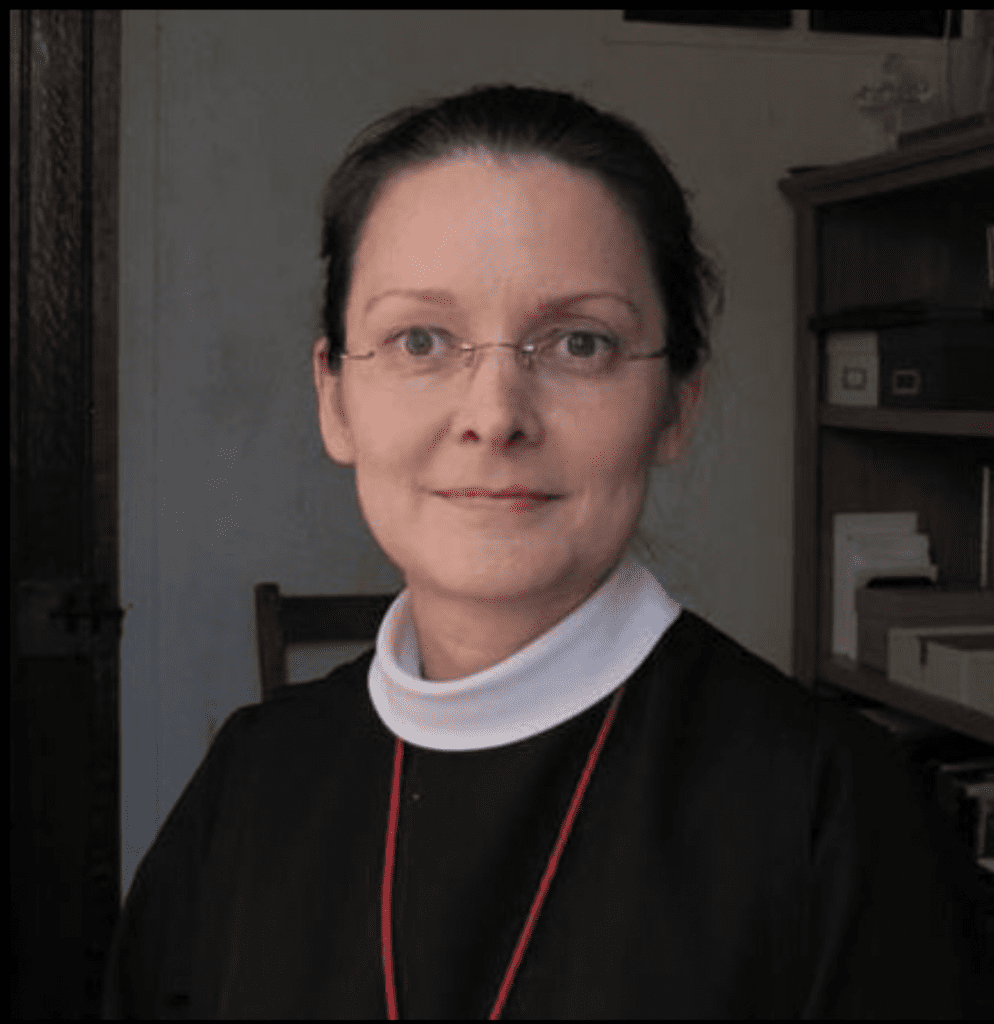 *Results might vary from person to person.
Myungjin Chung cured me. Three years ago I was a mess with allergies. My allergies were actually debilitating. I was miserable from the end of March and through June, with itchy runny eyes, ear, nose and throat. In addition, I had eczema all over my chest, shoulders and back. Truly I was a mess.
I have suffered with allergies all of my life. I've been to countless allergist and given all sorts of salves for my eczema and allergy pills for my other symptoms, but nothing helped. I knew that the problem was coming from within my body and no amount of medication would ever cure me.
It not only affected me, but my family. We had to keep our windows closed and wear hats so that they wouldn't carry the pollen in their hair. I had to wear scarves and shower as soon as I walked into the house, again to minimize the pollen in our house. They had to alter their life styles to accommodate my allergies.
I finally decided try acupuncture with Myungjin Chung. After the first few sessions, I started to feel better. My eyes, ears and nose were less runny and I could lift my head off my pillow. Myungjin then provided herbs to help with the skin issues. Myungjin surmised that the problem was a weak immunity system and that we needed to strengthen my spleen with herbs, diet adjustments and acupuncture.
After three years of acupuncture from February through May, I will tell you that I feel cured. This year I had about four days of discomfort, but other than that I am cured. I feel as though I am a new person, a normal person. Until now, I have never been allergy free. It is wonderful.
I am a true believer in the practice and truly recommend Myungjin Chung to anybody who is suffering from allergies. The added benefit of acupuncture is an overall feeling of well being.
—Stacy K
I started seeing Myungjin in March 2010 when my first child turned one. I was tapped out – suffering from low energy, long menstrual cycles and small colds that kept bringing me down. Her work was immediately transformative. I went from a 52 day cycle to a 30 day cycle in a few months. I sleep better, I am less stressed and my overall skin tone is more radiant. My digestion has also improved considerably. When a cold is looming, Myungjin can help avert me from coming down with it, even if others I am exposed to are contagious. The results are so astounding that I have now sent my entire family and circle of friends for treatment with equally powerful results.
—Danya Klein, Manhattan
…Having been treated by many practitioners through the years, I am so happy to be under the cares of Myungjin. Her generous nature, deep knowledge, and keen intuition guide her work and as a result I feel grounded, energized, and calm as I go through my week. Thank you!  
-Ann W
Simply put Myungjin changed my life. Her treatment offered swift relief for my many chronic health problems and provided a sense of health and wellbeing I had not experienced for years.
-Christina M
I started seeing Myungjin at the end of February 2009, in a little over three months, she has changed my life!  After years of experiencing on and off bouts with depression and feeling unstable, I made a decision that I needed to do something to get myself out of a terrible funk. I wanted to feel like myself again. I came across an article regarding acupuncture and depression and how many people are finding comfort with life with its use. So I decided I would give it a shot! Acupuncture has made me feel like a better person inside and out. Gone is my feeling of insecurity, I no longer spend weekends on my couch feeling lost. I continue to see Myungjin on a weekly basis, I look forward to my visits and always feel fresh and amazing. I am finally centered and balanced! I would recommend Myungjin to everyone, she is amazing.
—Kristen
I've seen Myungjin every week for over two years, and she's helped me work through migraines, menstrual pain, pregnancy, and birth. She has an amazing, intuitive understanding of the human body, it's ailments, and how to get energy moving again. I would recommend her to any woman dealing with issues of fertility, hormones, and pregnancy.
—Noora
I've had eczema since I was little and over the years have gone to many dermatologists. Their invariable solution was prescribing topical steroids, which temporarily relieved the symptoms, but weakened my skin in the long run. When I started having persistent flare-ups on my face several years ago, I decided to seek alternative treatments. I tried acupuncture, herbal medicine, homeopathy, and a number of skin products available on the market without success. When the symptoms got worse and spread to my back and arms, I met Myungjin. Myungjin's approach, applying her knowledge and skill in acupuncture, herbal medicine, and nutrition; as well as her intuitive gift, is truly holistic. The initial consultation, unlike ones I've had with other acupuncturist/herbalist was very thorough and I felt that she was interested in the state of my whole being. She then carefully developed a custom treatment plan. Within a few weeks, I saw a remarkable improvement in my skin and a difference in my overall health. I am very grateful not only for the successful treatment, but also for Myungjin's generosity in empowering me with the understanding of what I can do for myself to be healthier.
—40 Year Old Female Y.M., Brooklyn
After a fall while hiking, I re-injured my lower back, hip, and leg. I was in such pain that I could not stand or sit. Several visits to a local chiropractor did practically nothing. After my first session with MyungJin Chung, I was able to sit and walk for limited periods of time. After 5 visits, the pain was completely gone.
—Eric A., Professor
When I starting treatment with Myungjin I suffered from insomnia due to severe anxiety. I had been to my doctor several times, who would only prescribe medication. Not only was the depression and anxiety affecting my sleep, I had virtually no appetite.  In combination with acupuncture and herbs prescribed by Myungjin, my depression and symptoms began to decrease. After consistent treatment I experienced relief from my anxiety and now sleep 8-9 hours a night uninterrupted and unaided by prescription medication! I highly recommend her services to anyone who suffers from the same conditions.
—Jessica Y., Graduate School Student
My acupuncturist, Myungjin Chung threw no false punches when first interviewing me back in July 2008. Acupuncture would not cure my cancer. What acupuncture would do and has done for me throughout my treatment – was to aid me in managing pain as the chemotherapy drugs caused tremendous nerve pain in my ears and chest when breathing, manage nerve issues in my hands and feet and aid me in keeping my menstrual cycle regular. Often during chemotherapy neuropathy is quite common – a numbing sensation in the hands and feet as well as a complete loss of menstrual cycles. My experience of neuropathy has been up and down, but with minimal pain and I did retain my menstrual cycle throughout my course of treatment (July – December 2008), which my doctors found to be a bit mysterious. I attribute these successes to my highly skilled acupuncturist and a diet high in raw fresh juices, fruit and vegetables.
I would highly recommend Myungjin's services – she is extremely knowledgeable, gentle and a compassionate practitioner – a combination that I find a benefit on so many levels for my health and well-being.
—Jennifer, Age 46, colon cancer patient
I began acupuncture with Myungjin when my life was completely and utterly upside down. I was on the verge of being diagnosed with multiple sclerosis and just broken up with my boyfriend of 7 yrs. My first visit with her was the night before I had to get a spinal tap (my nerves were a mess) Myungjin was successful at calming them so that I could actually get some rest that night.  I had a standing appointment with Myungjin once a week and can say with absolute certainty that her work has contributed to my overall well being. My symptoms have gone away and I feel great. Myungjin is talented at what she does. Myungjin approaches her practice holistically. She takes time out of every session to consult with me and find out exactly what is going on in my life so that I can be treated accurately. She treats my stress levels, prescribes herbs for me to assist my healing process, and even suggests a proper diet for me to live by. I truly feel like I am getting the best care from my acupuncturist. She has done wonders for my well being!
—Dina, 27 Years Old, Brooklyn, NY
We accept out of network coverage from the following insurance plans:
info@treasuremoonhealing.com
Copyright © 2019 · Treasure Moon Healing · Acupuncture and Herbal Medicine